Maison Shizen, the concept of traditional Japanese guest rooms in The Dordogne
Maison Shizen is a ryokan dedicated to well-being with:
• A maximum capacity of 10 people
• 4 Japanese-style double rooms with names evocative of Japanese tales and legends: , Momotaro (protection), Tengu (luck), Kintaro (strength) and finally Hachiko (loyalty).
• 1 Japanese-style deluxe room, Tanabata (love)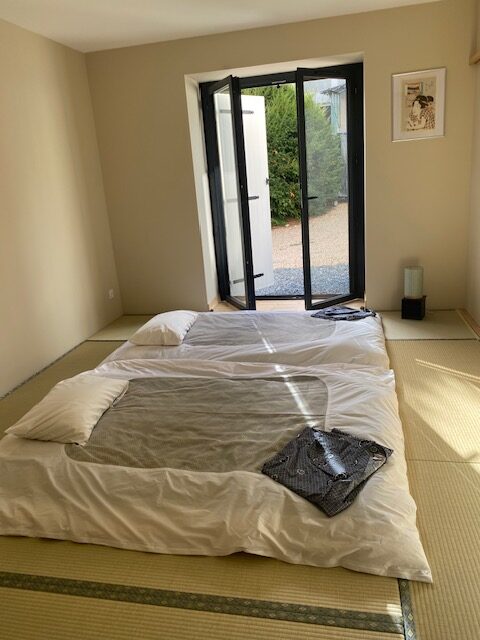 Traditional Japanese Bed and Breakfast in The Dordogne
The rooms are equipped with tatamis where during the evening futons are laid.
Japanese decoration is aimed at guests attracted to Japanese culture or those wishing to find a little taste of Asia.
With its personalised welcome, the ryokan is a bubble of zen and well-being.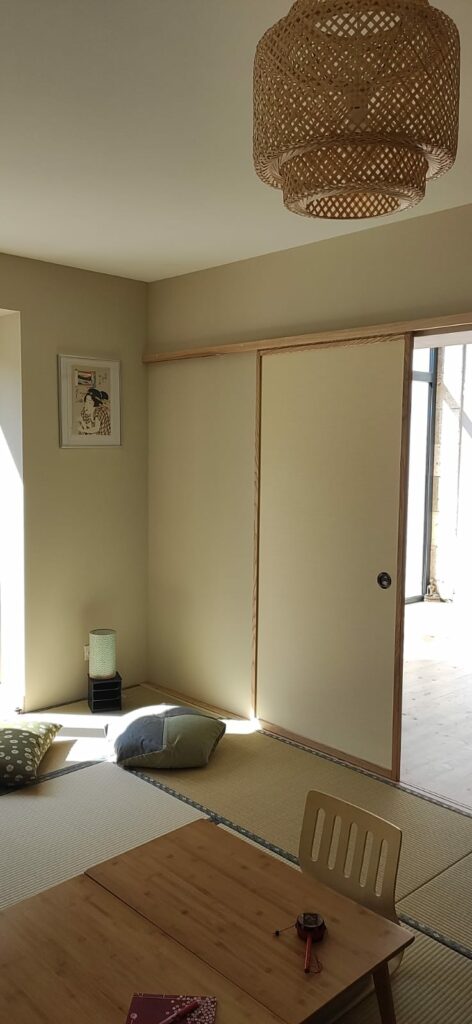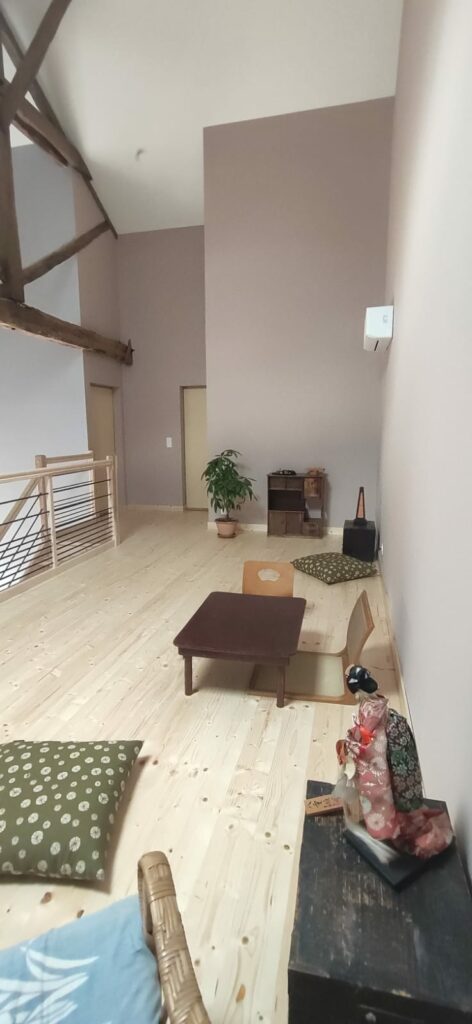 Rejuvenate in a warm setting
The ryokan is intended to be a warm place of sharing and conviviality where one can experience a peaceful life.
The opportunity to activate your 5 senses, far from your smartphone and to become aware of time, of your body in a setting that invites relaxation and discovery, through workshops, courses or conferences.
Given the atmosphere of calm and serenity, teenagers are accepted from 14 years old.
However, the 5 bedrooms can be privatized for a stay with family or friends.
A Zen atmosphere near you
In the evening, Maison Shizen also offers a Japanese family dish prepared with Japanese and local products as an option. This meal can be served, as in Japan, in the room.
The ryokan has 2 missions, the first is to recreate a Zen and Japanese atmosphere accessible by car or train and the second is focused on well-being and eco-responsibility
Slow Travel is gaining more and more followers. Maison Shizen wants to be the guarantor of this real intimacy with its environment. The materials used within the ryokan are therefore natural, eco-responsible, and Wifi is only accessible in the common areas, mobile phones are switched off.
All the Japanese elements making up the room are natural, environmentally friendly and imported from Japan.