Maison Shizen, Ryokan in The Dordogne
In the heart of the Périgord-Limousin National Park, near the Kanshoji Zen monastery, the ryokan Maison Shizen is nestled in a 4000 m² wooded park, on the edge of a forest.
It is ideally located in the center of the cultural triangle, Ribérac, Brantôme and Périgueux. In addition, the proximity of the Dronne also allows many nautical activities
A few background details….. What is a ryokan?
Originally, the ryokan was a simple accommodation that welcomed the passing traveller. This type of accommodation emerged in Japan in the 8th Century. Over time, it became a high place for Japanese nobility, dignitaries or samurai. Nowadays, sleeping in a ryokan is an opportunity to experience Omotenashi or the art of hospitality.
The origin of Maison Shizen, a Japanese bed and breakfast in The Dordogne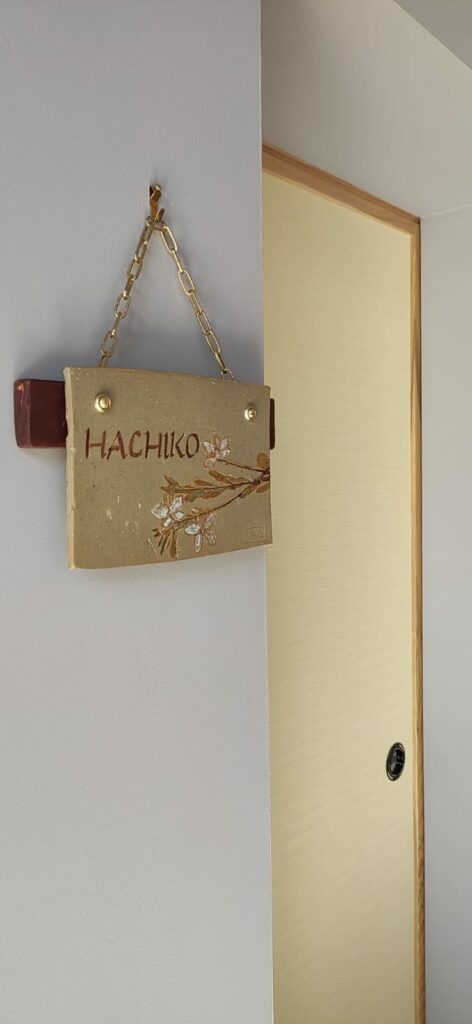 The origin of the ryokan project in The Dordogne
When I was in Japan, I enjoyed many getaways to ryokans, these Japanese inns where time seems suspended.
When I returned to France, I did not find this cozy yet sophisticated atmosphere and especially, the smell of tatami when you lie down on a futon.
Little by little, the idea of being able to create a place where I could live out my passions was born.
In 2021, I decided to finally devote myself to the project that was really close to my heart: to open Maison Shizen, a ryokan dedicated to overall well-being with japanese decor in the rooms.
Shizen or nature is culturally the source of well-being for the Japanese.
Both feared and venerated, nature occupies an important place, especially in the Shinto religion where each element harbors a kami, a deity. Today it is used  particularly to talk about a natural environment that has had very little transformation by mankind.
It is this atmosphere of tranquility and serenity that I wanted to give to the ryokan.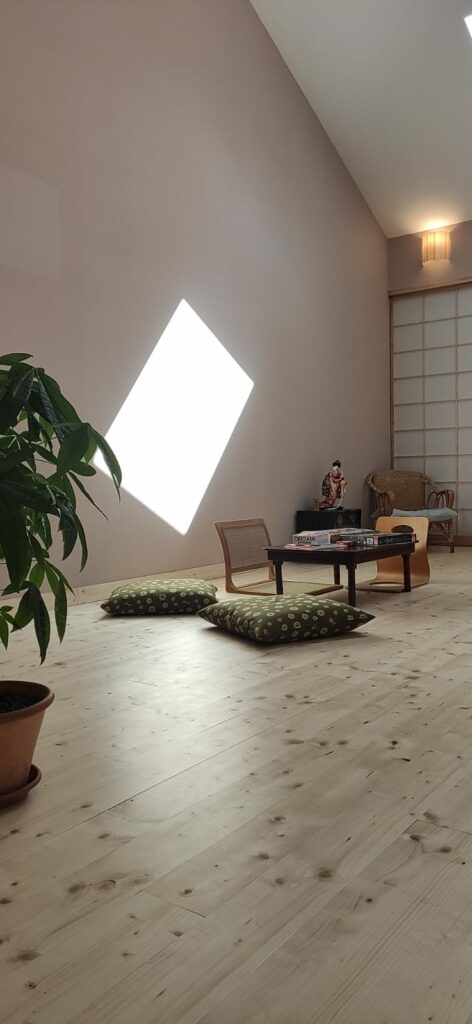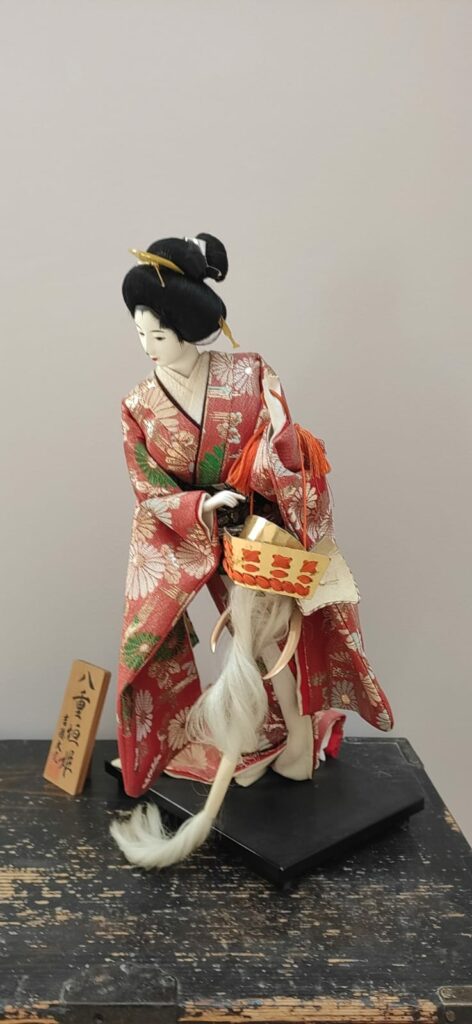 Soothing ryokan in The Dordogne
Today the world is moving fast, social networks have become a space for meetings and virtual exchanges; the smartphone has invaded our lives and this need for connection forces us to not be able to separate ourselves from it.
In this culture of immediacy, a dish ordered ends up on Instagram before it is even tasted. Progress, certainly, but sometimes too rapid progress.
Faced with this way of life, Maison Shizen wishes to respond to a need for self-research and rejuvenation in a Japanese setting.